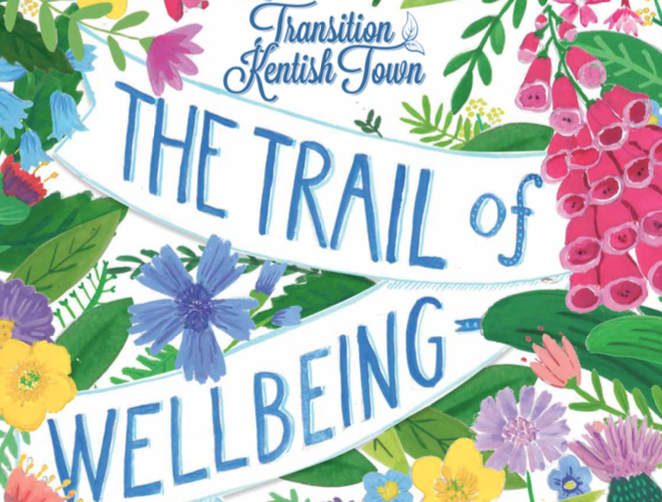 Join us to plant Spring bulbs on a trail of our community gardens around Kentish Town.
When: Sat 6/10 11:30am-3pm.
Where: 11:30-12:30 Listening Space Garden, Caversham Group Practice. 12:30 -1:30 Platform 1 Cottage Garden, Kentish Town Overground. 1:30-2pm Drink at Bull and Last, Highgate Road 2pm-3pm Grow Lissenden, Lissenden Gdns Highgate Rd, NW5
Please bring: A packet of brightly coloured bulbs!
@tkentishtown
Come and join us for an inspiring tour of our new green spaces off Kentish Town Road. The 'Well Beeing Garden' at the James Wigg practice will open from 11am-12:30 for a FREE LAUGHTER YOGA session. Stop for live music at the Platform 1 Cottage Garden at KT overground station between 1:00-2:30pm.
Stop off at our pop up Camden Air Action stall and find out how green spaces help counter pollution. The day will finish at 'The Listening Space' at The Caversham Group Practice between 3 – 5pm where FREE TEA AND HERB SCONES will be served!
For more info: debbiebourne21@gmail.com
Come and join us every Thursday afternoon from 3:30-4:45 for an sunny afternoon of free activities…whatever the weather.
4/5 Fancy building a raised bed to grow plants/veg. Come and find out how.
11/5 Feeling herby? Come and learn about growing herbs n have a cuppa herb t!
18/5 Want to design your own Chelsea flower show garden. Come n learn how
25/5 Wild about wildflowers? Come and learn grow a wildflower meadow
1/6 Half term botanical painting workshop. Kids, learn how to paint beautiful flowers
8/6. Elderflower cordial workshop. Come and learn about free (sustainable) food foraging.
15/6 Garden design workshop. How to plant up your outdoor space for summer colour.
22/6 Summer solstice antics…fairy crowns and witches brew!
29/6 Pond dipping. Learn how to build your own wildlife pond.