Category: Urban Gardening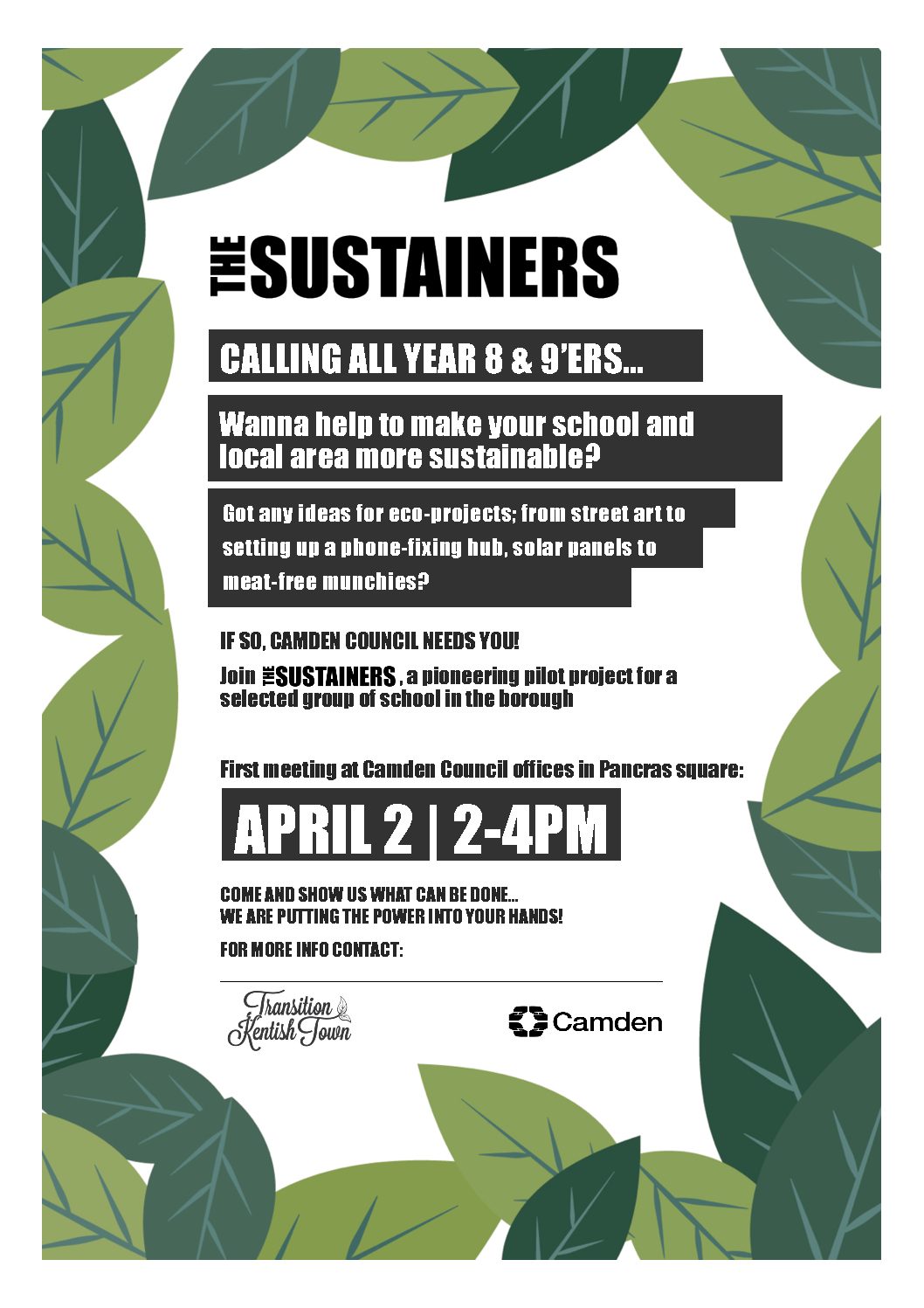 CALLING ALL YEAR 8 & 9'ERS…
Wanna help to make your school and local area more sustainable?
Got any ideas for eco-projects; from street art to setting up a phone-fixing hub, solar panels to meat-free munchies?
IF SO, CAMDEN COUNCIL NEEDS YOU!
Join The Sustainers, a pioneering pilot project for a selected group of school in the borough.
First meeting at Camden Council offices in Pancras square:
APRIL 2 | 2-4PM
COME AND SHOW US WHAT CAN BE DONE… WE ARE PUTTING THE POWER INTO YOUR HANDS!